(Not sponsored. No affiliate links)
What is it?
Missha Near Skin Phyto Azulen Cream is soothing and moisturizing product made to alleviate skin flushing, especially rosacea flushed skin and any skin incapable to deal with temperature changes on its own.
Near Skin Phyto Azulen Cream soothes skin that has been overheated due to drastic changes in temperature such as heating in the winter, transitional weather between seasons and extreme heat in the summer. Cream to help moisturize and soothe heated skin with Azulen, a botanical ingredient and Blue Calming Complex. /Missha/
It comes in apothecary type aluminium 50 ml tube. The cream is of light blue colour, but no scent whatsoever. It is rather thick gel type of cream, very easy to spread and with good absorbing capability. However, it does leave some kind of (protective) film on skin, but it is not unpleasant.
How to use it?
After washing the face, apply an appropriate amount over the whole face. /Missha/
I use it also as the last step in my skin care routines, but I can tell it works better when I apply it alone straight after cleansing step. Its very name says it all – Near Skin.
I also keep it in fridge and like that, well refrigerated, apply it to skin – fantastic!
Ingredients
Water, Glycerin, Squalane, Propanediol, Cyclopentasiloxane, Caprylic/Capric Triglyceride, Cetearyl Olivate, Cetearyl Alcohol, Sorbitan Olivate, Sodium Guaiazulene Sulfonate, Allantoin, Nymphaea Caerulea Flower Water, Butylene Glycol, Dimethicone/Vinyl Dimethicone Crosspolymer, Dimethicone, Hydroxyethyl Acrylate/Sodium Acryloyldimethyl Taurate Copolymer, Carbomer, Tromethamine, Menthoxypropanediol, Caprylyl Glycol, Ethylhexylglycerin, 1,2-Hexanediol
At first glance, one can tell this is very moisturizing product.
Blue water lilly (Nymphaea Caerulea Flower) Water along with skin conditioning properties has also skin balancing (sebum control) properties.
Blue colour of this cream comes from Guaiazulene – blue chamomile extract that I mentioned before right here.
Good spreadability and silky feeling of this cream come from silicones, but my skin doesn't mind silicones.
Rosacea safe?
Yes, unless your skin states otherwise. You know the drill, patch test.
Who is it for?
– Those looking for an effective treatment of overheated skin
– Those looking to soothe tired skin
– Those with sensitive skin looking for hypoallergenic skincare products /Missha/
Does it work?
This cream is my post workout and summer heat cream. It deals with my post workout tomato face and turns it into normal rather quickly.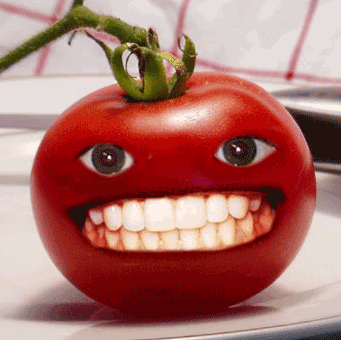 Right from the fridge on washed face, you can thank me later.
In the hot weather, it's great all in one skin care step. Just a water splash and this cream, just a little waiting time to absorb and you're good to go to sunscreen step.
As I said, this cream has sebum control ingredients, so my skin doesn't get oily or (too) messy by its daily use.
Also, it didn't break me out, nor give me any unwanted effect. It is rather good cream that one with perfect skin or normal facial blood vessels wouldn't appreciate. But us, competing with the roses and carnations could see the difference with this cream.
It is not spectacular, game changing product, but it does its job quite nicely. So, who am I to complain?
Thumbs up?
Yes